It isn't all about the travel!
In fact, the Junior Branch is the very heart and soul of CISV, and members enjoy year-long activities that include monthly meetings, activities such as ice skating and movie nights, and participating in events to support local charities.
The Junior Branch comprises young local CISVers between the ages of 10 – 25, who develop intercultural and leadership skills through educational and social activities.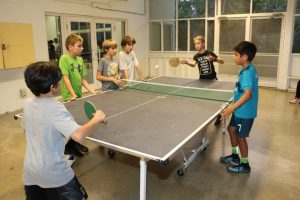 Juniors manage their own activities and take an active role in the administrative responsibilities of their chapters. Operating through a network at the national and international level, Juniors organize their own programs on a wide variety of themes, such as social justice and the environment.
Junior Branch activities are aimed at building community, developing skills and promoting peace through education.
The CISV Miami JB has a complete and active JB board of members. They meet regularly every month, plan and coordinate all the youth activities and meetings (such as mini-camp) as well as coordinate all the merchandise production and sales.
Junior Branch Board Members
Co-President: Anna
Co-President: Rafaela
JLJR, Co-Vice President: Max
JLJR, Co-Vice President: Carolina
Philanthropy Chair: Julia
Activities Chair: Leonardo
Activities Chair:  Valentina
Treasurer: Nicolas
Historian: Bryanna
Secretary:  Ana Luiza
Members at Large